Boat Plans
For the DIY-er Yves-Marie has assembled a collection of boat plans designed for the home boat builder for those that prefer their own craftsmanship. Easy to follow plans, all of the information you'll need, and well thought out designs. If you should require further consultation Yves-Marie is available for design alterations, and advice should you need it.
24'6" Small Arc Welded Steel Boat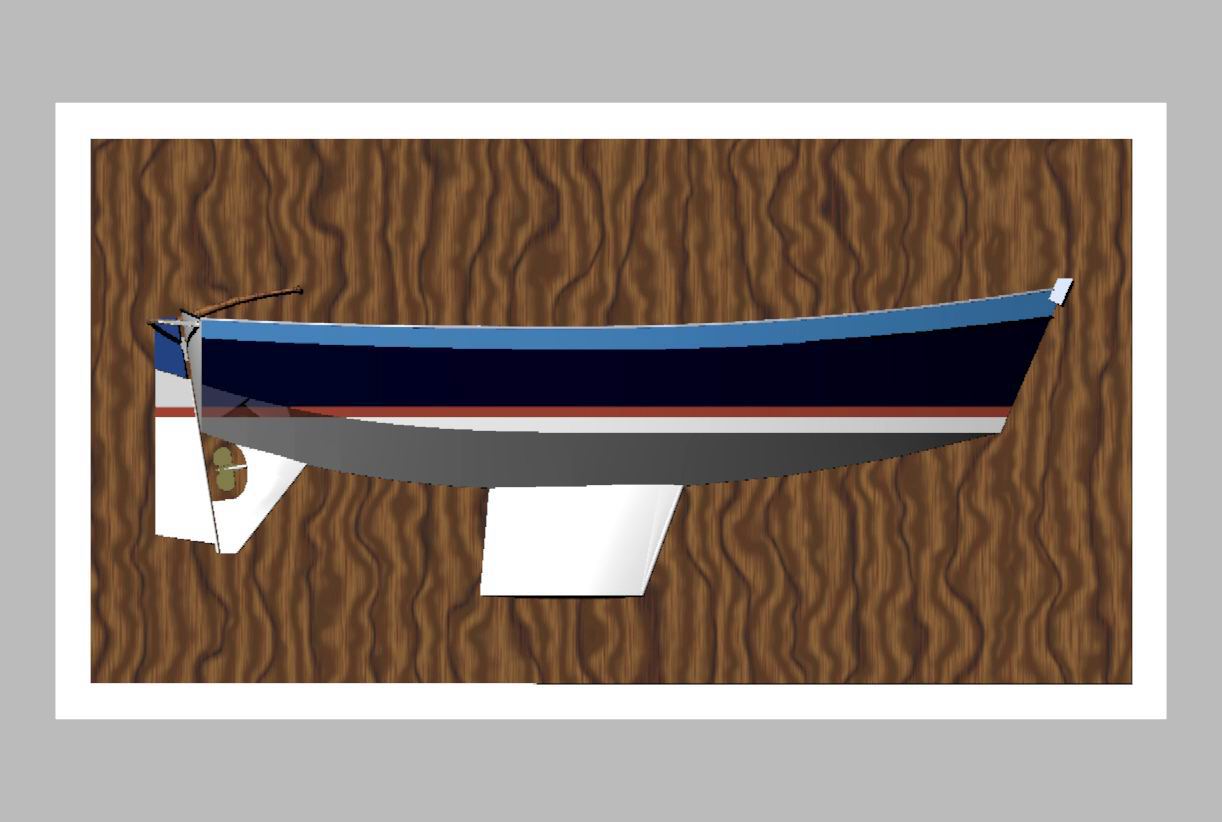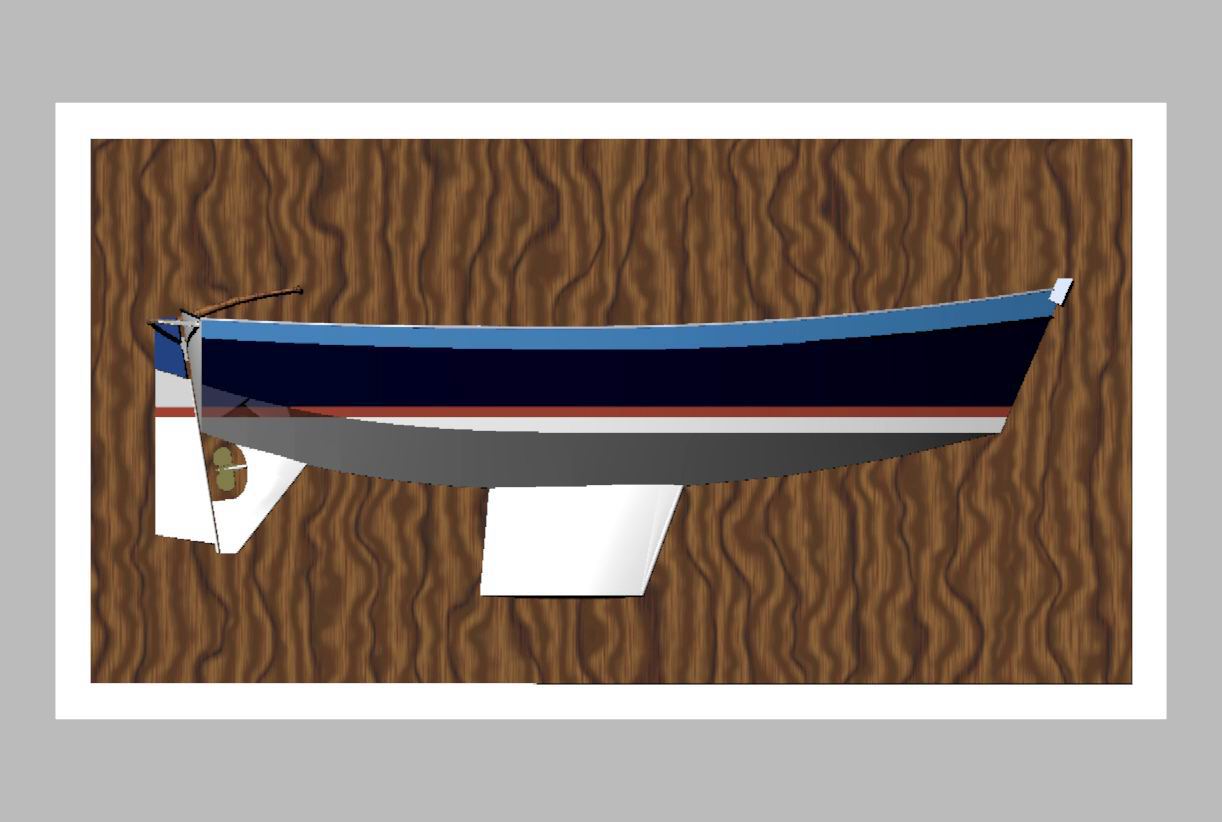 24'6" Small Arc Welded Steel Boat
Design#995.
Small Arc Welded Steel Boat.
L.O.A 24'-6" x L.W.L 23' x Beam 8'-9" x Draft 4'-11" x Displ. 6700 Lbs. x Sail Area 500 sq/ft.
7.5M. 7M. 2.67M. 1.49M. 3T. 46.5 sq/m.
Plans for this tabloid yacht include the following sheets.
DRG. 995-02 SAIL PLAN.
DRG. 995-03 LINES PLAN.
DRG. 995-04 CONSTRUCTION PLAN.
DRG. 995-05 PLATE LAYOUT.
DRG. 995-06 MAST & RIGGING.
DRG. 995-07 DETAILS.
US$300.00. ­Buy.
SPARKS Small arc welded steel sloop.
Most small boats destined for Amateur building are too often designed for wooden construction. Alternatives are rarely considered and this boat is an attempt to encourage hooded apprentice sorcerers to start metallic hulls on a small scale before attempting a larger project.
Where to start? At 24 feet overall the sloop is not meant to cross-Oceans. I know a few daring sailors will do it with the consolation and certitude that few others 24 footer would be as able to accomplish this voyage in good fashion. A metal hull will not leak and cannot sink if fitted with flotation tanks or watertight compartment. A metal hull built with large surface plates will spare you of hundreds if not thousands pieces of wood; epoxy, glass and fairing that enter into the construction of a wooden or fiberglass craft. A metal hull is inexpensive if built in the manner of a tank or a box. A metal hull is strong; I say this in case you are missing the point of having a metal hull in the first place! Steel is almost literally the foundation of modern society. Besides 99% of the world commercial maritime tonnage is made of steel. They also know how to well protect the inside and outside of their hulls against horrific abuses. Nothing compared to your occasional pier hugging or finding the sea-bottom too soon.
Weight of the 10 GA. thicknesses of metal plates and extrusions is not to sneer at and the temptation to increase size and scantlings will be absolutely avoided. A 10 Ga. sheet weight 5.625 lbs. per sq./ ft. The keel sides are 3/16" (7.65 lbs. per sq./ ft.)
All the sections are straight lines. This has proved good practice if properly designed for a developed hull shell of a much-simplified form. The single chine is also fast not only from a speed point of view even for steel 24 footers but also a lot faster to build with less length of welds. Maybe I should remind the definition of an InsTanton hull shape;" The dead-rise is constant throughout so that the bottom and the topsides plating is bent in one plan only and not twisted. The chine does not create disturbance and with a slight angle of heel the immersed lee chine cuts cleanly while the raised weather one squelches wave trains and keep the boat dry."
There are no frames. The only transverse members are the deck and cabin sole beams. The four by side's longitudinal stringers are tees or angles. The deck, house and cockpit are steel plated. The roof could be wood. But why? The hull can be built over wooden forms or steel shapes. Or following a "cut, fold and weld method". Or inside a building jig, like a female mold. V bottom models are ideal for building with welded metal.
It will be necessary to weld tabs inside the hull for attachment of furniture. Through- bolt wood, then everything can be removed for long term maintenance. Watertight compartments can be treated the same way. Steel bulkheads would be too heavy on such a small boat. Such is the hull of this nice small cruising boat. The keel is a deep modern fin with lead ballast, or loaded with scrap of metal and lead up to 75% of the recommended weight. The rest can be made of lead ingots that you can remove. This is especially important to reduce draft if you get into trouble. You can stand for a long time in the surf on the strength of the hull but somehow you have to get off eventually. The rudder, mounted on the transom is attached to a skeg. A self-steering van coupled to a built-in trim tab within the rudder blade can complete the picture.
The interior is designed for two. With full headroom under the forward sloped dog- house and sitting headroom over the settee-berths. The engine, from 10 H-P is an inboard installation drives a two bladed propeller. A galley, a sink and an icebox, plus a stove and hanging locker are located on either sides of the companionway. Forward of the berths, on centerline, a permanent toilet can be installed. The forepeak completes the accommodation. This arc-welded boat is watertight at all times. This is perhaps the most comfortable aspect of this interior design.
The Sail Plan is designed for a masthead rig with double spreaders. The high aspect ratio is necessary to spread a fair amount of sail area. It will be important to have provision for a Trysail and Storm Jib. As shown, the later can be set on the inner forestay to bring the sail inboard.
This small welded steel boat is a good challenge for a first time builder. Large enough for ambitious voyaging and small enough to recoup at least the cost of a first boat building construction project.
TYD#995. Small Arc Welded Steel Boat.
List of Drawings Included.
DRG. 995-02 SAIL PLAN.
DRG. 995-03 LINES PLAN.
DRG. 995-04 CONSTRUCTION PLAN.
DRG. 995-05 PLATE LAYOUT.
DRG. 995-06 MAST & RIGGING.
DRG. 995-07 DETAILS.
Payment of US$300.00: by check;Postal Money Order;Bank Draft;
The Plans are only available at this price to the Amateur Building His or Her own Boat.
They are not offered to Professionals building the boat for resale. Commercial Builders or Individuals having the boat Professionally built should call or write for specific information on pricing. Also for the design royalties associated with building more than one boats.